Casey Treat Ministries Direct Mail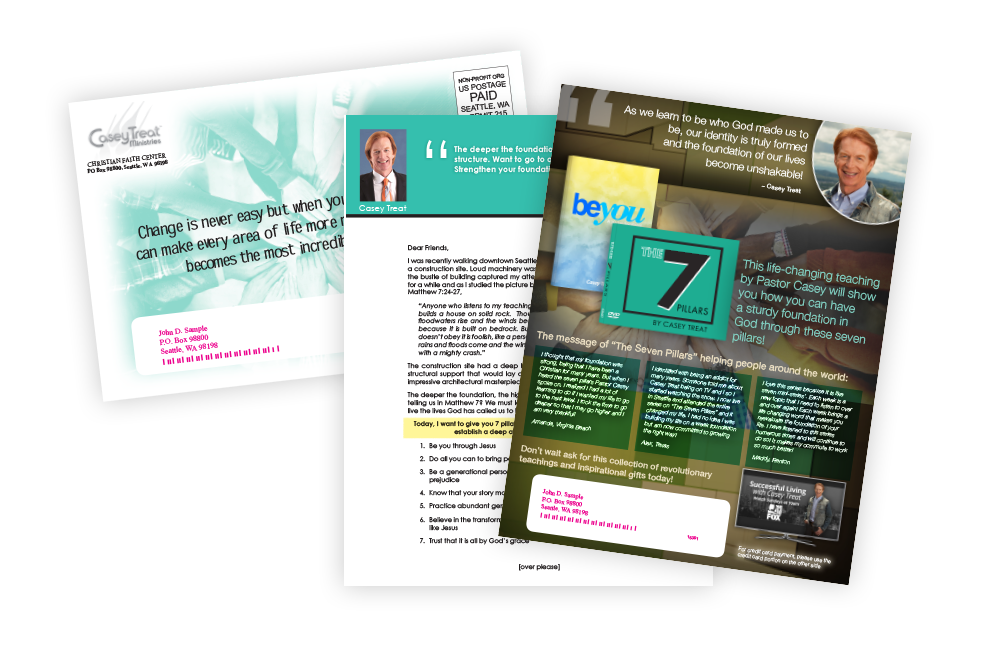 Project Details
A multi-piece print project that encompassed full-color offset prepress and printing.
Client: Casey Treat Ministries
Project: Print design
Project Description
Seattle-based mega church Christian Faith Center contracted JF Designs to create a direct mail project that includes an envelope, customized letter, and a direct mail sheet. The project includes art direction, thematic design, and pre-press preparation.